I've been working away at the lamb all-in-one, and am pleased to say I am almost finished with the main body of the piece, and will just have to do the arms and trim. I haven't been able to work on it much lately, but I do work on it whenever I can.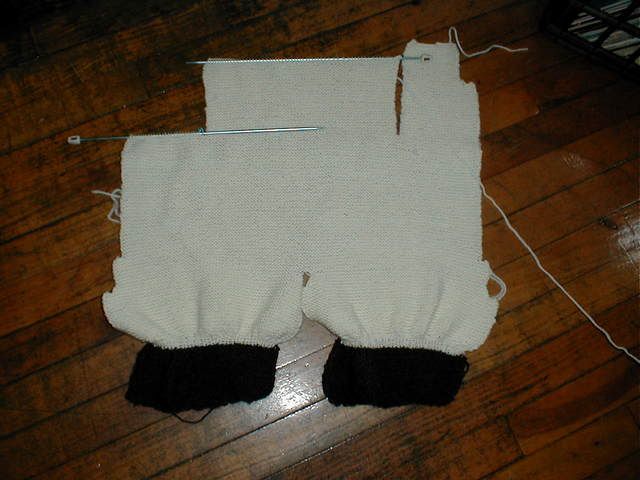 I lost my primo photographing spot to our stereo, so until I figure out a better one, I'm afraid the photos will be a bit dark. Oh, how I long for a sunny porch to take outside pictures on!
I've not been buying much yarn lately, and I'm actually thinking of trying to knit down the stash before acquiring more yarn without a purpose. I recently had to empty out the old china cupboard and put all my yarn back and really saw how much I have. It'll certainly challenge me to go through the patterns I have, and maybe even add to my library.
I have a plan brewing for a scarf (can you believe I don't even have a scarf I made for myself?). I saw one in one of my LYSs the other day, and I think it will be easy to knock off. I'd like something a little lacy, but with enough substance to be warm in the fall.