Blogging and knitting have slowed a bit, first because of apartment hunting, and now because of moving. We found a nice apartment with heat and hot water included. (are those not the sweetest words? Well, aside from, "All yarn 50% off.") Because of this, I only have a bit of my Ribby Cardi to show.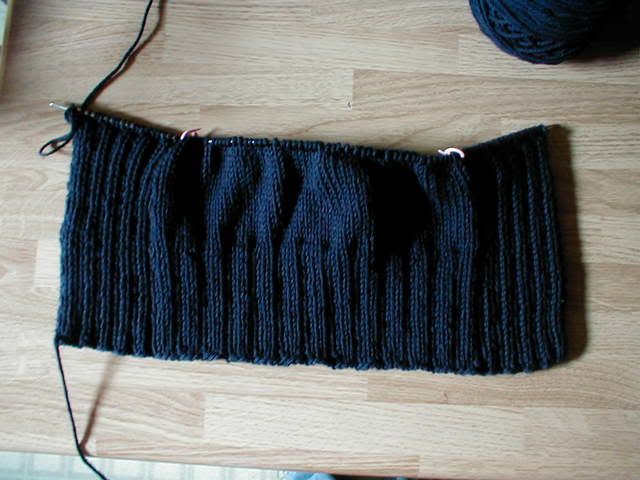 I'm using Cascade
220
for this one, since I had it in my stash and I'm trying not to acquire anything else until we move. After I took this picture, I worked on it some more, and I'm just about to the arm shaping now. I wish I had more hours in the day for knitting!
In other news, I got more treats from my awesome Secret Pal!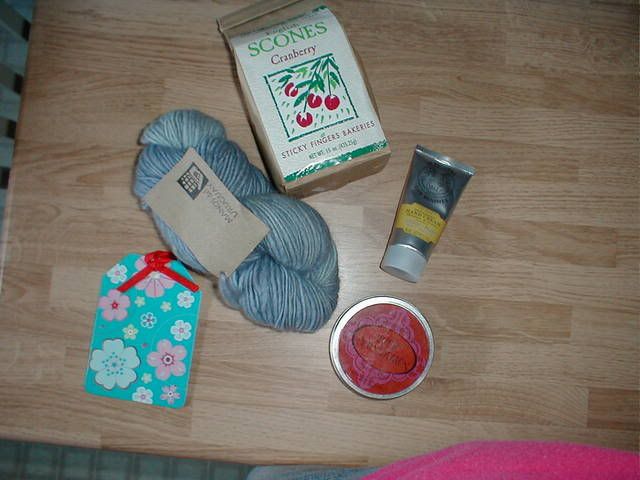 I adore the Manos! I've never knit with Manos wool before, and I'm looking forward to it. What a gorgeous shade of blue! I plan to bake the scones tomorrow (I love cranberry everything), the candle smells
divine
, and the lotion... oh! the lotion! It's the best I've ever used, hands down. Secret Pal, you kick ass.
It was a gorgeous day today. Not quite warm enough to go without a jacket, but plenty warm enough to go get lunch at the drive-in and see some crocuses! Both cheer my heart, but the crocuses are probably my favorite sign of spring, because they remind me that color does occur naturally in nature, and the world will not continue to be gray, white, brown and black. I didn't have the digital camera with me, but I fired off a couple of blurry shots with my Palm.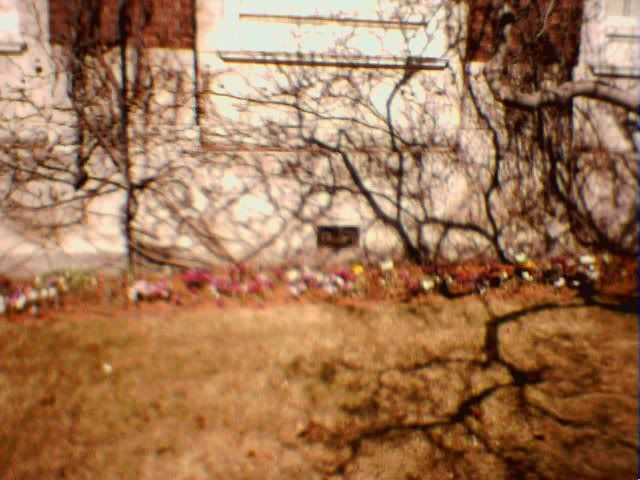 You can see the bright colors of the crocuses along that wall. I can't wait for the tulips to come out!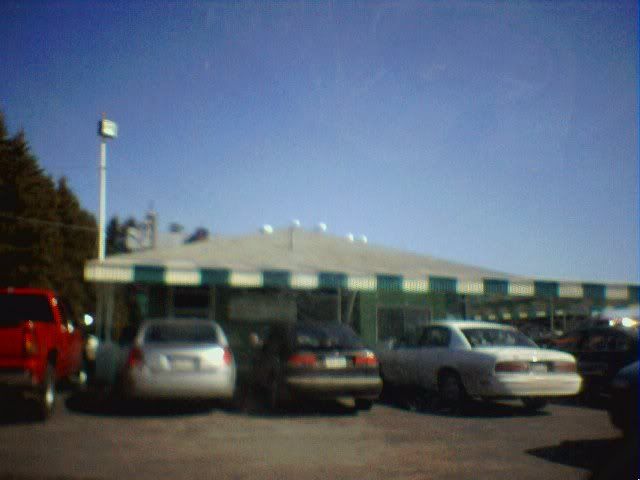 This isn't particularly illustrative of the drive-in. I was trying to get a shot of the seagulls lined up on the roof, looking for food. In the summer time, they'll swoop right down and take your food off your tray if you don't bring it into your car. It's fun to watch the tourists lose their lunches!


Blogging will probably be pretty scarce around these parts for the next few weeks, but once we're settled in, it'll begin again in earnest!