Yipee! Let's kick this entry off right with some FO photos, shall we?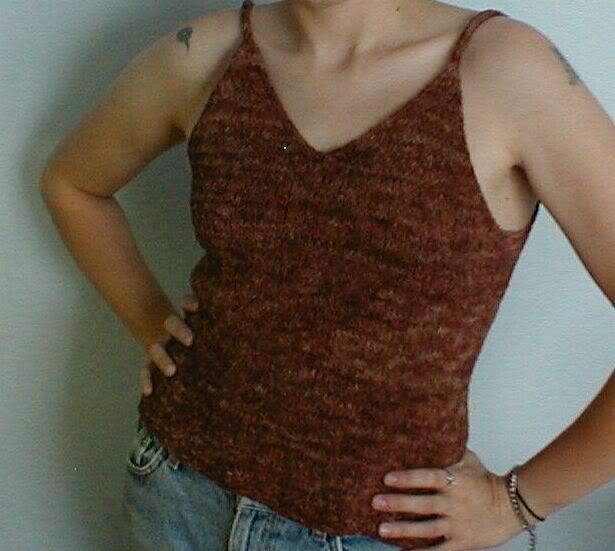 The finished Suede Tank from the front...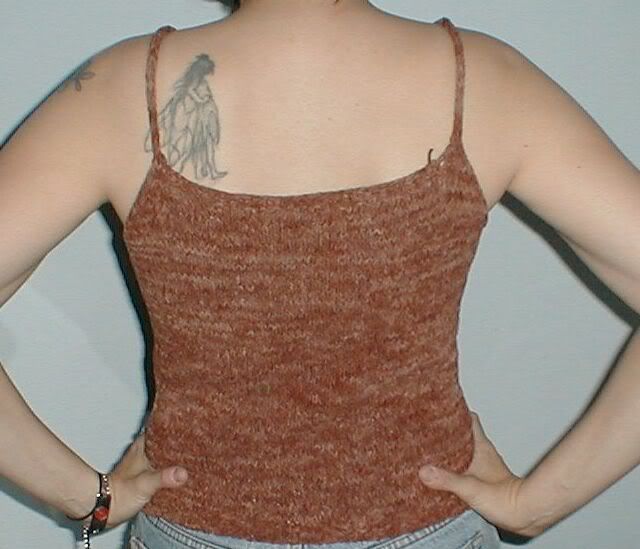 from the back...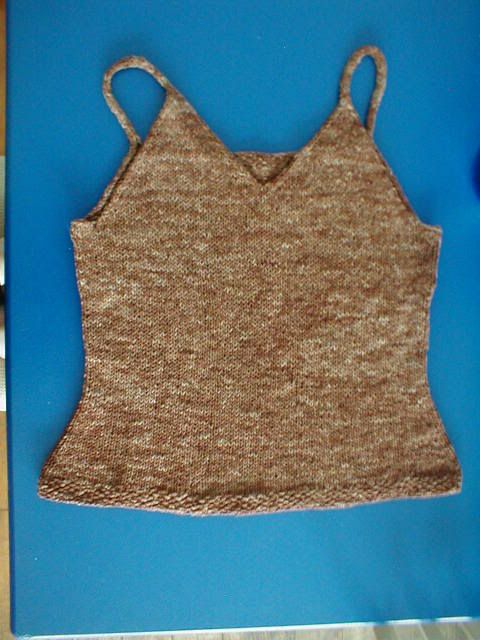 and from the table.


You might notice a small flag of yarn sticking up out of the back. I didn't notice it until my back was photographed. Just an end that needs a little weaving in. I used
Berroco Suede
in color #3717 (Wild Bill Hickcock... yee haw!). I used just about every last scrap of three balls, which leaves me with one complete ball. I tried out my first pair of Addi-Turbos knitting this tank (US7), and wasn't that impressed. I think part of the problem was that this was a difficult yarn to knit with, so I will give the Addis a try with some wool before I pass final judgement.
But what of the lamb all-in-one? Still cooking: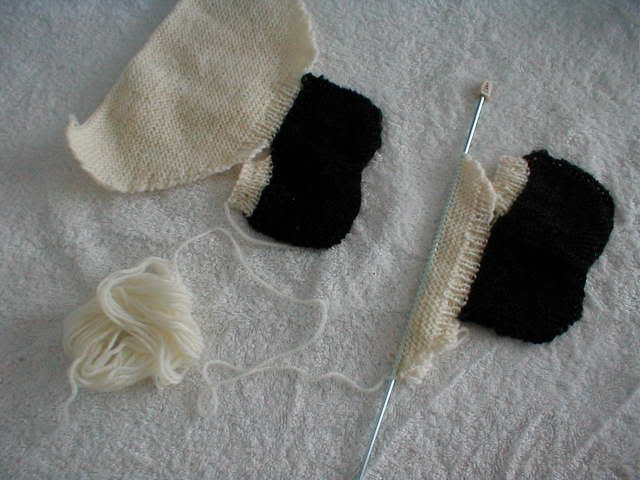 One wee sleeve and another on the way. How cute!


Thank you
Parikha
for your suggestion on getting a good picture of this thing. I tried setting the exposure in a dark spot, and the picture improved, but was still dark. I was moaning about it to my boyfriend who suggested putting a white towel underneath it. Of course that works perfectly well, and I feel a little dim for not thinking of it myself. I plan to continue working on the second sleeve tonight.
But wait! There's more!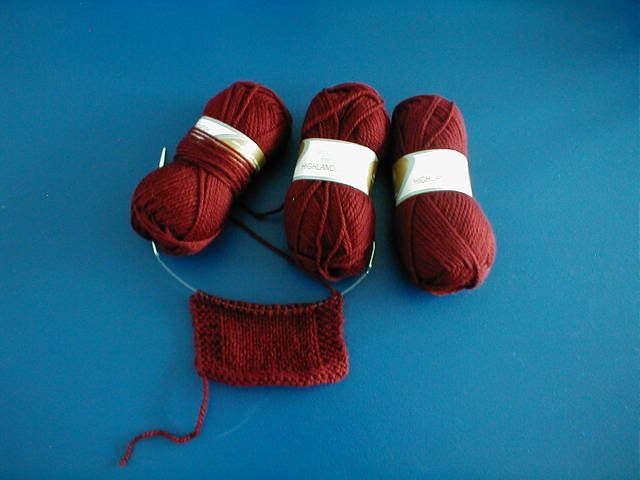 Come on! I had brand new, never tested yarn in my possession. How could I possibly resist its siren song? I'm only human, after all.

I went ahead and swatched for Rogue last night, you know, just to see if the yarn works. It does. It was nice to knit with, it felt soft and was easy on the hands (especially after the
Suede
), but it is a little coarse. Fortunately, Rogue should be big enough for my BFF to wear something underneath. I can't wait to cast on, but I'm forcing myself to finish the lamb first.
This summer has been all about slow knitting. It seemed like last summer I finished a ton of stuff. I blame softball and the Hades-like heat and humidity of this summer for my slow knitting progress. Here's looking forward to fall!