Two more fallen squares!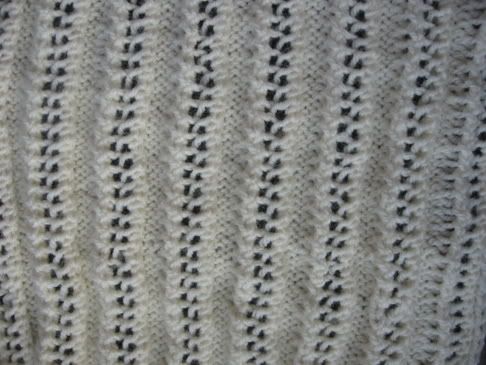 I think this will be the last one with eyelets... but I've learned to never say never.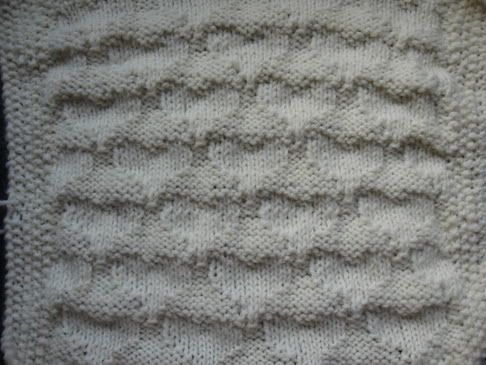 As if I could make an afghan for a wedding gift and not include a square with a heart pattern!

I have
Knitting On the Edge
on its way to me, and it looks like it will arrive just in time to choose a border and frantically knit it. My new deadline? June 10. My BFF is coming up for her bachelorette party that day, and it seemed like the perfect time to give it to her and her fiance. If I don't have it done by then, I fear the project will languish until the July reception, and I'll be frantically finishing up the border then.
I think after this project... SOCKS.