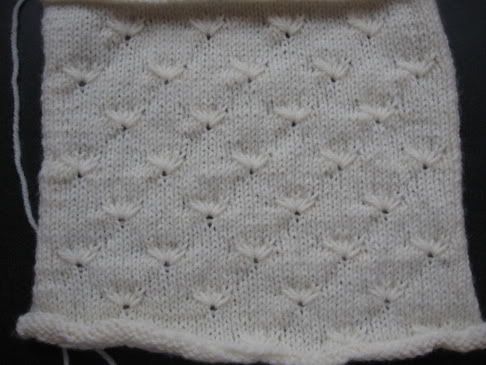 Square #5!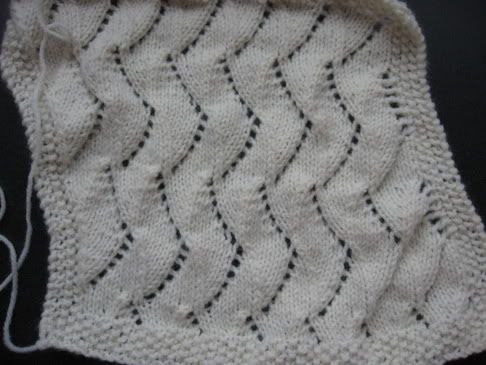 Square #6!

I am over 25% finished with the afghan, and it's not seeming so crazy to try to get this finished by June. I'm researching borders right now, but may have to pick up
Knitting on the Edge
for more inspiration. I have
Knitting over the Edge
, which has some truly bitchin' borders (I'm especially fond of the cherry and duck borders), but not much for lace borders. Since the squares and the yarn are pretty traditional, I'd like the border to be so, as well. Besides, it's just fun to do eyelets.
I've been thinking about what I'm going to do with the blanket when it's finished. I'm assuming that washing and blocking each square (blocking is
so
essential in this case) will result in a clean blanket, but maybe I should wash it as a whole piece, too. If I do that, will I have to somehow block the entire blanket? How the hell does one do that?
Thanks for the compliments on the sweater. I wore it all day yesterday and got tons of compliments. Everyone thought I had bought it. It was so comfy, I know I'm going to be wearing it
a lot
. I highly recommend the pattern to anyone looking to add a fashionable bit of warmth to their wardrobe. The pattern is very well written, and gives different options for collars and ribbing.
Check it out!