Let's get right down to business, shall we?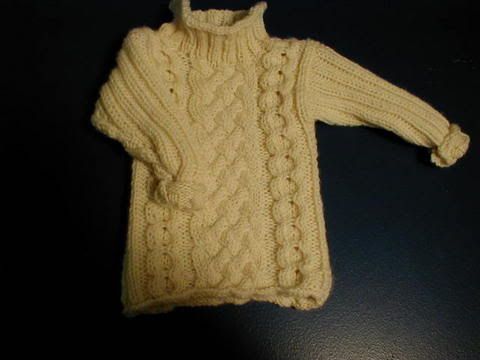 Details: Pattern was Julia's Aran Pullover by Kristin Nicholas which appears in the Premier issue of Knit It! Magazine by Better Homes and Gardens. I believe the magazine was put out in 2001. I used a bit over one skein of Cascade 220 Superwash in off white, and got gauge with US9 needles.

I really love this baby sweater. I actually used this pattern to make my first ever sweater, and it was also the pattern I used to learn cables. It was nice to revisit it and see how much I've improved! I also really liked the yarn I used. It was so soft while I was knitting, and then got even softer after a wash in some Eucalan. The mom-to-be loved the sweater, too.
Yesterday I started my first Christmas gift. A pair of black ribbed socks for my boyfriend using Mission Falls
1824 Wool
. Oh, why oh why didn't I use this yarn sooner? It's so soft, squooshy, and pleasant to knit! And superwash! Why is it that I always discover a yarn only after it's discontinued?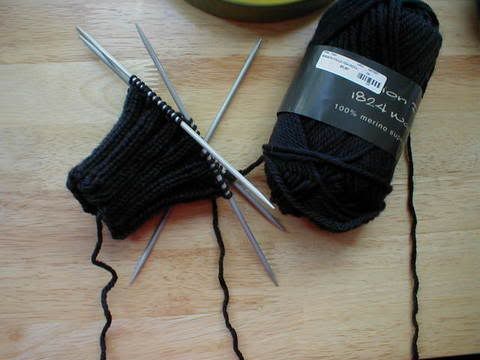 Not much to look at so far, and, honestly, they probably won't be much to look at when they're finished, but he'll love them and that's all that matters. Socks are kind of a traditional gift at this point. Two years ago I gave him a pair of thick wool socks made with
Yarn for Sox
. The fact that the yarn is "made for socks" may mislead some people into thinking the wool is superwash. Maybe even people like myself. Turns out the socks are
not
superwash, and felted right in the boy's work boots. He still wears them and loves them, but as a knitter, I feel he needs a replacement pair.
I feel like casting on for another project, perhaps my grandmother's shawl. Stay tuned! For now, I'll end this post with a picture of the most adorable girls in the world: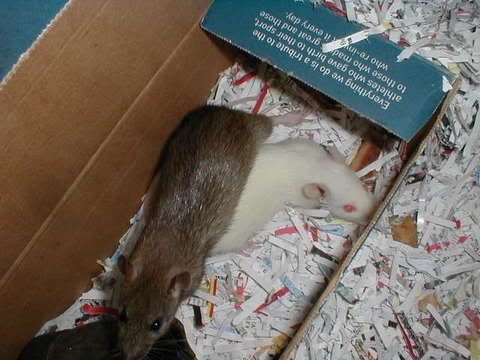 I started calling the white one "Squirrel" because she's always hiding everything, and it seems to have stuck!
(PS: Isn't it bizarre that Blogger's spellchecker doesn't recognize the word "knitter?" Isn't that a standard English word?)