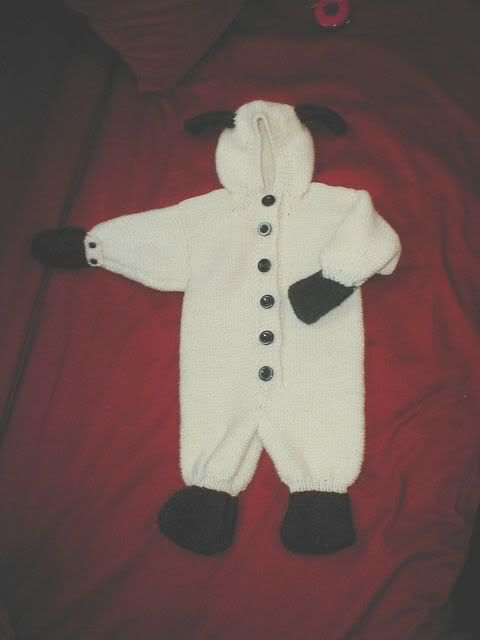 Yep, there he is. The completed lamb all-in-one. I
loved
making this, despite all of the issues I had and all of that garter stitch. I will definitely be making others for more special babies. As stated before, I used the elusive
7 Settembre
yarn from Lane Borgosesia's Baruffa line. I used just over six balls of off white for the body and almost exactly one ball of charcoal gray for the ears, mitts and feet. I found the pattern in
New Baby Knits
by Debbie Bliss. The book is wonderful. I think there are only one or two patterns I could never see myself making.
I haven't touched
Branching Out
in awhile, but plan to pick it back up tonight.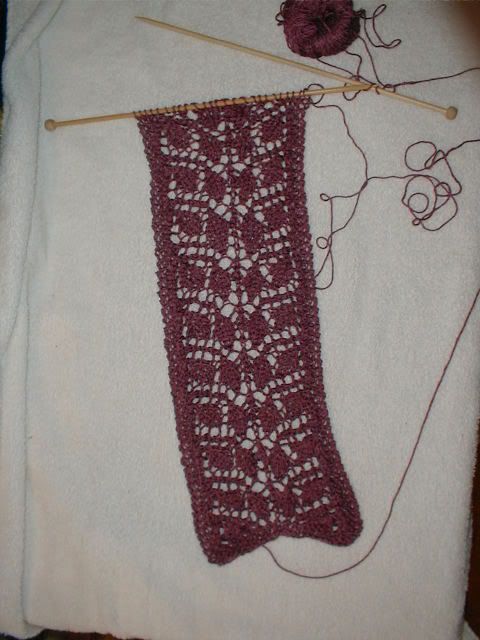 If I don't work on that, I'll cast on for Rogue (I guess it won't be done for my BFF's birthday).
And finally, I would like to solicit some advice. Remember when I finished the Zippy Cardigan (June 13th entry, I can't link to a single entry), and all I had left was to get a zipper? Well, the zipper is proving to be more difficult to find than I thought. I checked the Berocco site and noticed that they used what appears to be a black zipper with their model, but I really don't think that would work with mine. I wanted a green as close to matching as possible, and can't even find a dark green one the right length to save my life. I was thinking of skipping the zipper and using toggles for a closure. That way I could use a nice tan with wooden toggles. But then again, I feel the sweater was really designed to have a zipper. What do you think? Toggles or zipper? If you think I should use a zipper, what color would you recommend if green was unavailable? Thanks for the help! I want to get this baby shipped off before the baby outgrows it!