Lookie what finally arrived yesterday!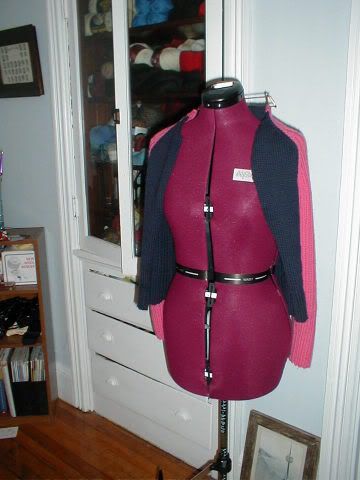 It's my dress form! They were on sale at Joann's a couple of weeks ago, and my boyfriend bought one for me. I spent last night putting her together and adjusting for my measurements, and now I just can't wait to put her into action. I think the first thing I'll do is finally take in some of the shirts I've been meaning to. I feel like I have a me-sized doll to play with!
Progress continues on Rogue: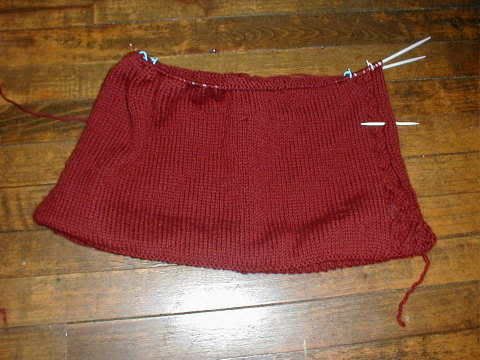 I don't know when it happened, but somewhere along the line I became a one project girl. I used to always have at least five projects going, and now it's as though I can't even force myself to work on more than one at a time. No worries, though, Rogue is plenty fun to work on, and I'm still not lacking for projects.
The big county fair is next week, and I have to get my entries in for the exhibition tomorrow! Tonight I will steam block my entries and send them off with fingers crossed!
PS: I found the perfect zipper for the Zippy cardigan! Once I have it set and sewn, I'll take a photo.