Without further ado, my Christmas FOs. I made it!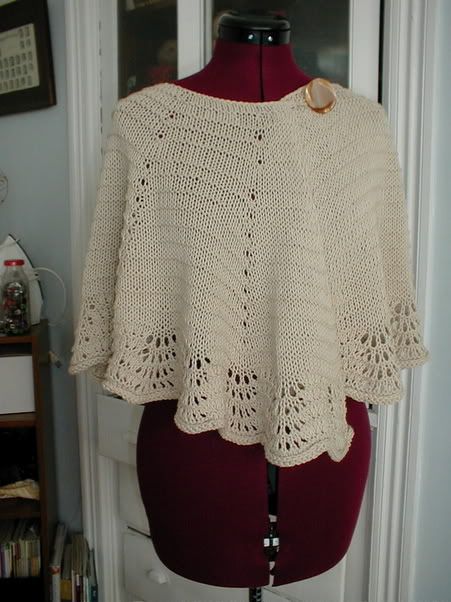 Shawl for my Gram. Sonoma Shawl pattern by Oat Couture. I used Brown Sheep Cotton Fleece in Antique Lace, and attached a loop and button instead of using a shawl pin as suggested in the pattern. My gandmother loved this, and so did my sister! I think I know what she'll be getting for her March birthday.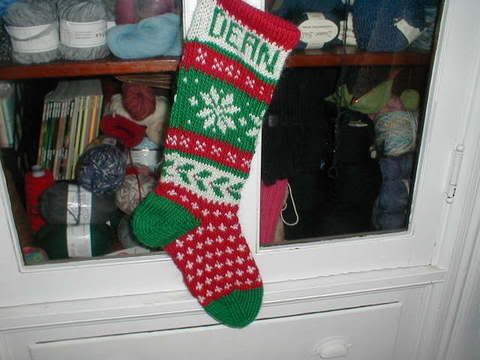 My nephew's stocking. I made this using a kit I bought at Patternworks this fall. The kit is put together by Annie's Woolens, using Brown Sheep Lamb's Pride.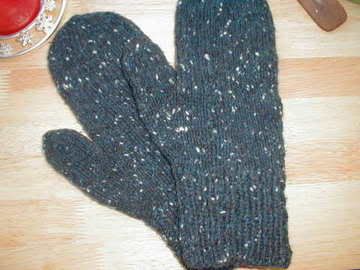 Since I finished the shawl and stocking a week before Christmas, I decided to throw caution to the wind and try to churn out a pair of mittens for my dad. After a five hour knitting session on Friday where I started and finished the second mitten, they were ready to be blocked and given on Christmas Eve. Whew! I used Peace Fleece from the stash, and have enough left over to maybe make a little something for myself.

Must go lay down now. Too much chocolate... feel... weak....