I have some new socks!!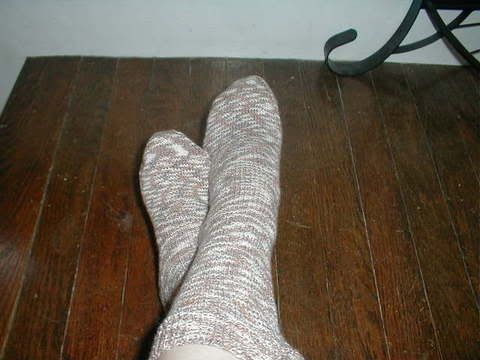 Just plain old socks using Sockotta in the brown colorway (can't find the tag at the moment). These socks are
incredibly
comfortable. I love them and never want to take them off. By the end of the second sock, the yarn was feeling a little like string because of the cotton content. Also because of the cotton content, I went down to a US1 from my standard US2 for these babies and have subsequently seen the light! I will always use US1s with fingering weight from now on, because these socks hug my feet like a Mercedes hugs curves.
Now if I could just find the zipper to that cardigan, I'll be on a roll!